Posted on Tuesday 19th February 2019
Yesterday, Dhamma Nanda Sraman was arrested in Dargaville and taken to Whangarei police station. Today Wednesday 20th of February 2019, he is being moved to Auckland for immediate deportation, possibly on Thursday or Friday this week. Dhamma was whangae (adopted) in November by Nga Uri o Putete Hapu, in the Far North. This adoption took place after careful consideration of his case and discussions with his family members and the Buddhist community in Bangladesh. This issue has now become a Maori issue and we vehemently object to his arrest and deportation plans by the labour minister Kris Faafoi to deport him. Maori are seeking religious and political asylum because his people are under severe religious sanctions in his country of birth. Dhamma is a Buddhist, his family home and his father's business was torched and burnt to the ground. His daughters and wife cannot go to school because of the sanctions put on his family at home. His daughters say that they would rather talk to their father on the phone in Aotearoa knowing he is safe as apposed to talking to him in a coffin and seeing him dead in his country of birth. Dhamma has been living in Dargaville, New Zealand for four years. He has a registered business and has been paying taxes to the government and therefore as a taxpayer he is essentially a New Zealand citizen. This government is cruel and heartless and have not considered the plight adequately of Dhamma Sraman. The government has conveniently deleted our email attachments to the various ministers in the last few days prior to his arrest. So, stand up everyone and cry "FREEDOM FOR DHAMMA"!!
https://www.internationalmaoriculturalcentre.org/media/linkfiles/1550617924-urgent%20matter%20of%20human%20rights%202.pdf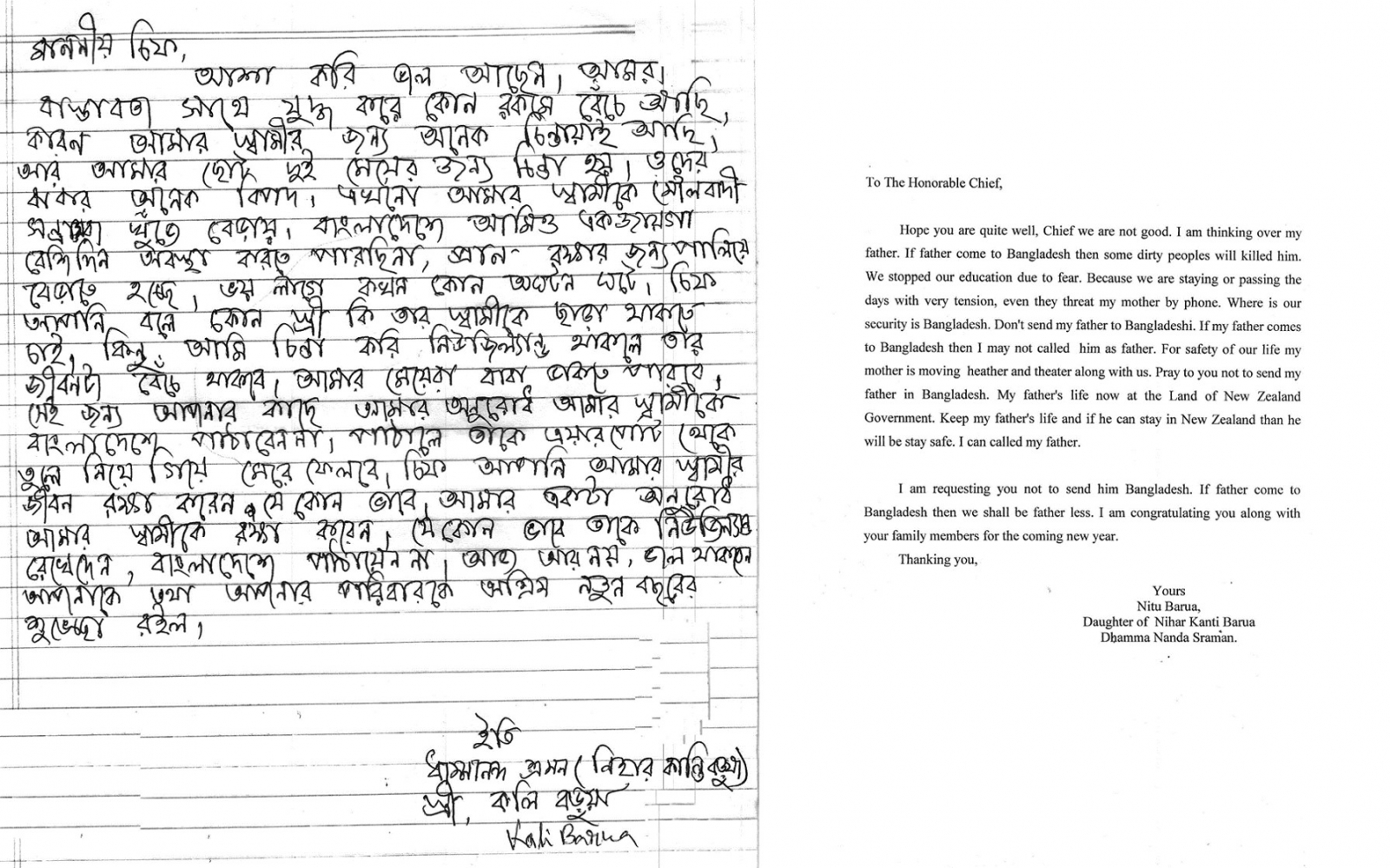 Posted on Sunday 16th September 2018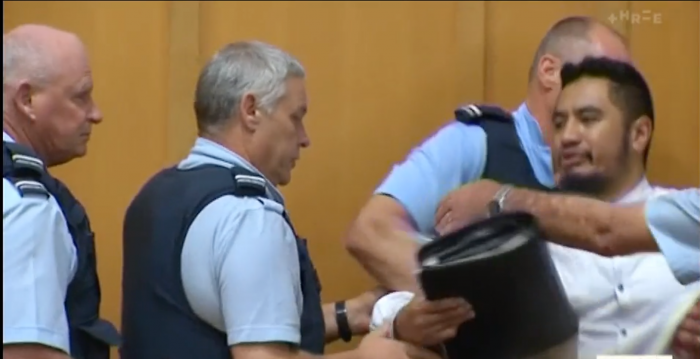 Click to enlarge
Corruption at the highest level of the police, the courts, the prison system and the appeal court process. A young Maori man was asleep in his house after a night of hunting for wild pork. The police bungled a surveillance operation then ordered the armed offender squad to go in with a F61 shoot to kill order which culminated Rhys Warren serving a life sentence with preventative detention. The Incident happened on Maori land, in a papakainga. Police had no right or authority to invade Maori land let alone call the armed offenders and the military. It was a bungled operation that was covered up at the highest level by police. It was sanctioned by the court system and the judge and now the appeal court system is endeavouring to concoct story that he is insane. Read More on the links page. https://www.internationalmaoriculturalcentre.org/links.php
Posted on Friday 18th May 2018
On Tuesday the 15th of May a delegation of Maori from Tauranga Moana, which is on the central east coast of Aotearoa, completed a march to the Parliament buildings in Wellington. Their mission was to stop the fraud by the New Zealand settler servant government to steal their land and have it put into another tribal authority in Hauraki, which is further north of Tauranga. The Chiefs were very angry with the settler servant governments move to steal their land. The Wakaminenga O Nga Rangatira O Nga Hapu stand firmly behind Rangatira (Chief) Bob Rolleston, and Rangatira (Chief) Hauata Palmer. Not one more acre of land will be stolen and all land historically that has been stolen, must be returned. It is not negotiable and the land is not for sale or barter. All land under the department of conservation must be returned, all land under agriculture must be returned. All land under land corp must be returned. All land under lands and survey must be returned. All land under the councils must be returned. And all land stolen under public works must be returned. All Land stolen in the North Island and South Island of Aotearoa must be returned.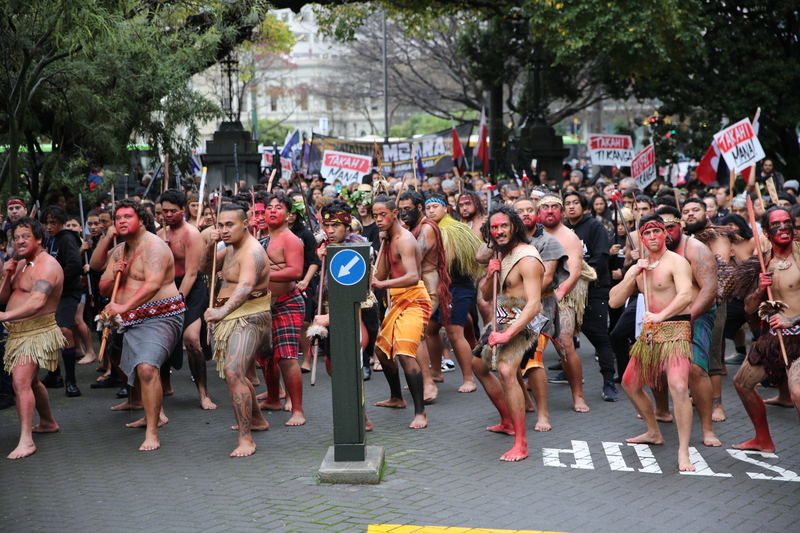 Posted on Thursday 1st February 2018
The International Maori Cultural Centre, UCCLE, Brussels, was established 2018 as an inclusive organisation to represent the rights and aspirations of the Sovereign Maori Nation of Aotearoa (NZ).
Establishing the Foundation (IMCC) will provide a voice for all Sovereign Maori people to express on a world stage platform the freedom to speak the truth with no restraints from the media or governing entities, the freedom to share information about injustices directed at the Sovereign Maori Nation of Aotearoa (NZ) through all sectors of; Health, Education, Justice, Environment Impact, Employment, breaches of "Te Tiriti O Waitangi" (Te Tiriti O Waitangi) between Her Majesty the Queen in Right, Her Majesty the Crown in Right, the Monarch in Right, The Arms in Right against the Sovereign Maori Nation of Aotearoa (NZ). Each category has many breaches against the Sovereign Maori Nation which are numerous beyond the average comprehension.
Following the adoption of the United Nations "Declaration on the Rights of Indigenous Peoples" in 2007, this document gives indigenous people the ability to exercise their right to self-determination. They have the right to autonomy or self-governance in matters relating to their internal and local affairs, as well as ways and means for financing their autonomous functions. Indigenous peoples have the right to maintain and strengthen their distinct political, legal, economic, social and cultural institutions. (Article 4 and 5 DRIP). The Sovereign Maori People are legally and lawfully able to rebuild their Nation outside the existing settler servant governing entity.
The Foundation has a principal role to play in delivering these objectives and as part of its basic ethos is committed to environmental and economic sustainability, mutual prosperity and dignity for all Maori people. Beyond its core role the Foundation actively provides and promotes the provision of timely effective humanitarian assistance and sustainability of forests, waterways and wetlands. While following humanitarian principals of rejecting all forms of 1080 and/or other similar poisons. In so saying, the IMCC will look to the UN to have the organisation appointed as a UN watchdog group to promote life and sustainability of the same.
The IMCC will promote a course of action to remedy the disparity between Maori and Non-Maori by the New Zealand settler servant government through institutionalised racism and to acclimatise the Maori into the Anglo-Saxon way of life. This course will be to challenge the servant settler government in the court of human rights in Strasbourg, France; - for comments email us at: info@internationalmaoriculturalcentre.org
Posted on Saturday 18th November 2017
Click to enlarge
A meeting was held in Waitangi where 250 or more people attended and these people were represented by Ngapuhi Nui Tonu and many other Hapu (Tribes) from all over the country to discuss the Ngapuhi settlement negotiations. One of the Ngapuhi Rangatira, Chief Charles Hohepa addressed Andrew Little a settler servant government representative with a warning.
Rangatira Chief Charles Hohepa addressed Andrew Little - as it is desirous of Maori to maintain a harmonious relationship within our borders, we caution the settler servant government; they need to change thier ways toward Maori, the consequences of that is, full disengagement from this illegal unconstitutional servant settler government system, to separate development.
For years the government's goal was to divide and conquer our Maori people so they will never stand to reclaim their Sovereignty in Aotearoa (NZ). For over 182 years, Maori people have survived discrimination, impoverishment and marginalisation inflicted by the settler servant government and their laws, however unbeknown to the Nation a group of many Hapu (tribes) throughout Aotearoa have joined together, to stand as one as the "Wakameninga O Nga Rangatira O Nga Hapu O Aotearoa (The Chiefs of the Tribes in Aotearoa)" under the Sovereignty of "Te Whakaputanga Kara". A Karanga has been made to all other Hapu in Aotearoa to put aside all their differences and join the kaupapa; - for comments email us at: info@internationalmaoriculturalcentre.org