Posted on Tuesday 17th November 2020
POLICE ARE NOW COMPLICIT IN THE FRAUD.
The justice department in Aotearoa are complicit as primarily they are a court of fiction under pakeha lore. They have no right, rhyme or reason to adjudicate over Tangata Whenua issues of law. Crown Sovereign Hapu Te Tauwhakamarutewehi: His Excellency Rangatira: Herbert of Arakuku Whanau Hapu who belongs to the Rerekura Whanau, was thrown out of his house on Friday, November 13th 2020.
In particular, South Taranaki district council are committing FRAUD by mixing private business in Taranaki Savings Bank with the public by demanding rate payments. Taranaki District Council have created a conflict of interest between them as a public entity and getting involved with the private mortgage of Rangatira: Herbert of Arakuku Whanau Hapu in Taranaki Savings Bank. Taranaki Savings Bank are condoning the FRAUD in helping them to perpetrate the fraud within the bank. In addition, South Taranaki District Council are committing FRAUD over Ancestral Tangata Whenua land.
So, this leads us to ask the question, how was 4.5 million acres of land, stolen or confiscated in Taranaki alone..?
Tangata Whenua are being victimised and we sight the property of Rangatira: Bill Green in Manaia who owned two (2) properties. Again, the Taranaki District Council imposed their laws of fiction over the land and the police moved in and stole both houses. Rangatira: Bill Green was a very sick man and was on dialysis at home. The police carried him out of his house whilst he was dialyzing. The police emptied the contents of Rangatira: Bill Green's homes into rubbish skips and everything was taken to the dump. Sadly, Rangatira: Bill Green has passed away.
Friday, November13th Rangatira: Herbert of Arakuku Whanau Hapu who belongs to the Rerekura Whanau was forcibly moved out of his home and many years of his life possessions had also been removed and packed into containers by the police. Food from his cupboards and freezers were tossed into the rubbish. All 3 homes on the property were emptied by police.
The servant settler government, South Taranaki District Council, Police, Bailiffs and the Taranaki Savings Bank, including local land agents whom have been attempting to sell: Rangatira: Herbert of Arakuku Whanau Hapu's property for the last three (3) years using the color of law, are all complicit in the FRAUD.
Taranaki people need to wake up and smell the coffee. It's time you all knew that you are on stolen land. Taranaki District Council, Taranaki Saving Bank and the servant settler government are endeavoring to hold the moral high ground using the contrivances of law. FRAUD IS FRAUD whether committed in the 1800's, 1900's or 2020. YOU ARE ALL ON LAND STOLEN FROM TANGATA WHENUA. Tangata Whenua realise there is no justice in New Zealand because we know it's a court of fiction. How can you steal land continuously over 185 years to date and sleep well at night..?
HOW DO THEY DO IT? they set up corporations, trust boards and illegal conveyancing entities over the land titles which have been illegally placed upon the land and still are today. They also set up many servant settler government departments to spread the load and because they own the media, they control the narrative and as a result, they all sleep well at night.
The system here in New Zealand is not legal, but they have made it lawful, WHY IS THAT? (BECAUSE THEY DO NOT HAVE SOVEREIGNTY). They have illegally placed land titles over the land like a table cloth, they own the table cloth but they do not own the land. Biblical law is a basis of all law all over the world, because they are not a legitimate entity. They are not a legal government; they can only make acts and not law. They are all actors acting out the act. The word "USUCAPION" is a Latin term for FIRST SETTLERS who hold all SOVEREIGN RIGHTS. The servant settler government of New Zealand are endeavouring to commit FRAUD on the Tangata Whenua people by suckering Tangata Whenua into signing treaty claims. They are not a treaty partner; they are merely servants of the Queen of England who have USURP their servant role. They have stolen the mandate and power of attorney of "Queen Elizabeth II of England, who is the Legally Constituted Head of State and the Queen of New Zealand". They are a for-profit corporation masquerading as a government.
In their treaty claims they are not interested in the suffering, theft of land, abuse of our woman. Ordering in their soldiers to rape our women, to change the bloodlines after incarcerating all the men and shipping them to the South Island and the Chatham's.
They are registered in New York as corporations: Those corporations are;
Her Majesty Queen in Right of New Zealand; The Crown in Right of New Zealand; The Arms in Right of New Zealand; The Sovereign in Right of New Zealand; The Monarch in Right of New Zealand. They are only a for-profit corporation masquerading as a government. The police are also a corporation as is the justice system. They are endeavouring to change the name of New Zealand to Aotearoa so they can steal the real assets of Aotearoa.
As Joe Bloggs ordinary citizens they took the Queen off the Coat of Arms and put a Grace Kelly look alike in her place. They dared to claim equality with the Rangatira of these sacred lands.
The question of Rangatira: Herbert of Arakuku Whanau Hapu who belongs to Rerekura Whanau is about jurisdiction. Even today the real flag of New Zealand is" Te Kara", it is a flag of trade under Tangata Whenua Sovereignty which goes back to 28th October 1835. When the servant settler government raised and lowered the counterfeit flag, they immediately raised the New Zealand yachting club flag, that was when the fraud began.
Today we have a servant settler government which is committing unbelievable levels of FRAUD, not only on all Tangata Whenua but on all New Zealanders. Te Tiriti O Waitangi ended in 2005. The only people standing on Te Tiriti O Waitangi today are Tangata Whenua. The Queen has been deleted from Te Tiriti O Waitangi by virtue of her servant government who again usurp their servant role. Wake up New Zealand, wake up Tangata Whenua-Maori and smell the coffee.
Email: info@internationalmaoriculturecentre.org
The Chief Administrator
Posted on Saturday 3rd October 2020
Herbert Rerekura, a Rangatira (Chief) of Arakuku Hapu, whakapapa back to Mana Hauhau who in total lost 4.5million acres of land through confiscation. All New Zealanders need to know that the "government" are a criminal organisation and they are a for-profit corporation masquerading as the government. They confiscated and stole the 4.5million acres of land and they are stealing the resources from within the Land, Sea and Forest. All the resources from the land, sea and forest belong to Maori under Te Tiriti o Waitangi (Te Tiriti O Waitangi). What they are doing are pulling out the resources, sending them to Australia and declaring them as Australian goods because they can-not declare them in New Zealand, as they would all belong to Maori. The servant government is not a treaty partner never was a treaty partner and never can be a treaty partner because they did not exist at the time the treaty Te Tiriti O Waitangi was signed. The entire treaty claim process is a fraud, they are not paying for treaty claims or injustice they are only buying the sovereignty of Maori BY FRAUD. Taranaki Savings Bank has entered the fray, they are endeavouring to seize the ancestral land of Rangtira Herbert Rerekura.
This is where the plot thickens, and the South Taranaki District Council is involved through the illegal charging of rates. Unfortunately, rates cannot be placed upon Maori because it is an imposition of pakeha lore. Which also brings in the underline legality of Maori law and all New Zealanders need to know that the real law of New Zealand is tikanga Maori. So common law is Tikanga Maori.
Even the flag of New Zealand is just a yachting club flag from Wellington, the real flag of New Zealand is He Wakaputanga flag that was gazetted into law 28th October 1835 and given a 21 gun salute at Waitangi from the HMS Alligator. That flag is the white flag with the red St George cross and in the top left quadrant it has the 2nd St George cross with the four eight pointed stars around the small cross and the black fimbriation on each inside corner of the small cross. The black fimbriation speaks of the magna carta which was enacted in 1215 after the then King John of England bequeathed all the assets of the British empire to the Vatican in 1213, the magna carta was brought out to counter what King John did in his act penitence. This was to declare that British law could not penetrate any sovereign country and in this case Aotearoa. And as long as Rangatira Herbert Rerekura is flying that flag, which is a trading flag, it gives the right to Maori to trade under that flag.
The Taranaki Savings Bank have become the police for the local South Taranaki District Council, the Taranaki Savings Bank has some secret document or an agreement with the South Taranaki District council to enforce the payment of rates.
Not only that but the Taranaki Savings Bank are committing fraud over their mortgage facility, the bank had no money to lend, the money was created by the signature of the Rangatira Herbert Rerekura, when he signed the document the money was created, a number of subsequent documents were then created, where a loan facility was activated. A chain of documents was enacted at the same time and the loan was bought and sold and bought and sold many times over. The bank was immediately paid, and the debt was on sold and paid then on sold many times over, this is what is called the "derivative market." Meanwhile Rangatira Herebert Rerekura is being made to pay the original debt, when in fact there is no debt, it is part of the fiction of this system.
To make matters more interesting a few days ago a bailiff arrived with police, the bailiff who is not a policeman, was wearing a police coat/jacket and tried to serve eviction papers on Rangatira Herbert Rerekura. The entire exercise of fraud was an affront to Rangatira Herbert Rerekura, he immediately marched them off the property and told them to take their papers with them, the police were embarrass with the bailiff endeavouring to pass himself off as a government official. Read all the other following transcripts which outlines the fraudulent activity of all the above-mentioned organisations, so come on everyone "Wakeup' and Smell the Coffee!".
Posted on Saturday 3rd October 2020
Rangatira Chief Herbert Rerekura has been battling with the South Taranaki District Council (local government) since the 5th of July 2016 when he stood his ground to stop paying his rates after realising he has sovereign claim over his whenua (land).
After many numerous letters exchanged to and fro from the council and TSB bank, Rangatira Herbert Rerekura sought help from Barrister Barney Tupara whom submitted a report to the Waitangi Tribunal on the 8th of September 2017. The report shows through the Te Tiriti O Waitangi.
Section article 2, Ko Te Tuarua
Section Turangawaewae,
Section Papakainga,
Section Sovereignty,
Section Independence
Section Tino Rangatiratanga
Through all these factors Tangata Whenua O Aotearoa do not need to pay rates to the local government (councils) throughout the country.
Click here to read the report attached to this story, interesting reading; - for comments email us at: info@internationalmaoriculturalcentre.org
Posted on Friday 24th April 2020
NEWS FLASH!!! NEWS FLASH!!! NEWS FLASH!!! NEWS FLASH!!! NEWS FLASH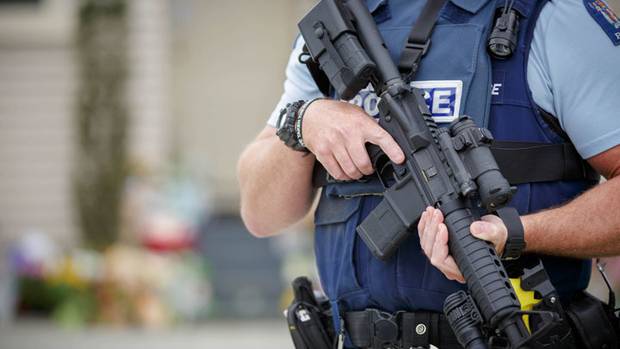 !!!WARNING ALL NGAPUHI!!!!!!WARNING ALL MAORI!!!
In the coming weeks of Lock Down Level 4, 3, 2 etc.. TAKE HEED our warning of a government scheme to have all NGAPUHI vaccinated.
This scheme will initially involve being swabbed to obtain your DNA. All information and data recorded will be programmed into the 5G NETWORK SYSTEM which has the potential, through the different components within the VACCINATION, to initiate mind altering capabilities.
The VACCINATION, will give the potential to input a microchip to which will link you, your DNA PROFILE and YOUR WHEREABOUTS to their 5G NETWORK SYSTEM.
The schemes main outcome is to take control of you and your life. Any form of refusal will result in a threat of further self-isolation, and/or a 5G illness, or even death.
This entire process is seriously detrimental to the health and wellbeing of all Maori. At this time police are actively patrolling with full arms. The stage 3 lock down is a mechanism to isolate people and have them tagged through the DNA swab.
PLEASE…Spread the warning to protect our Kuia, Kaumatua, Rangatahi and Tamariki so that we put an end to this BIO-ELECTRONIC WAR GAME.
REFUSAL OF VACCINATION IS OUR INDIGENOUS AND HUMAN RIGHT!!!
Posted on Monday 5th August 2019
Profit's before Principle
The Auckland Council, Fletchers and the servant settler government continue to mount up their violations against the United Nations Declaration on the Rights of the Indigenous People, to the point where a simple cultural right as karakia on a maunga, (Prayer on a mountain), is denied after being previously agreed on. Within an hour before commencement of the hikoi up the maunga, the agreement of passage had been revoked and instead been replaced with an increased police presence to cope with the outrage. Kaitiaki continue to battle the cold conditions to occupy Ihumātao, to stop Fletcher Residential from building 480 houses in place of this historic site. The business has a market capitalisation of $4.3b and is clearly all for profit at the expense of our history. The kaitiaki at Ihumātao have been labelled by some as outsiders despite many having whakapapa connections to the land, clearly a tactic to undermine them and their efforts. We continue to wait for proper input from the servant settler government and want to remind them, that justification can and should be, reclaimed under Te Tiriti o Waitangi. Given the land ended up in Fletchers hands, not from a Treaty settlement, but via a farm purchase from private owners, whose own claims to ownership originated in the unjust land confiscations of the 19th century. So far, the input we have seen is that of the negative, a police presence, a few statements here and there, but nothing kinetic. How much longer must we wait for the servant settler government to finish painting an abstract governmental point of view before seeing real results in favour of kaitiaki and that of tikanga? After all, as mentioned, the servant settler government was the agent of the original chain of events that eventually delivered this land into Fletchers' hands. Ihumātao itself is a beautiful place, and quite unique in a city that has a tendency to bulldoze its history. Destruction of Ancestral Waahi Tapu and its contents for Air Port extensions, the grinding down of some of Auckland's volcanic cones to make roads, all proof that disregard for history is a culture that goes back a long way in Auckland. Leadership starts from a recognition of the basic historical injustices and that is why we as Maori stand in protection over Ihumātao, highlighting the history and reminding the world on how things should really be.
"Titiro whakamuri, Kokiri whakamua, Look back and reflect so you can move forward". PROTECT IHUMĀTAO!!